The Tradovate platform has Market Replay built in, and available on a subscription basis. This includes full market-depth and trading capabilities. Market Replay is included in the 2 week free trial as well. To activate Market Replay, navigate to Application Settings.

Choose the Add-Ons tab.
Scroll to see the Market Replay panel.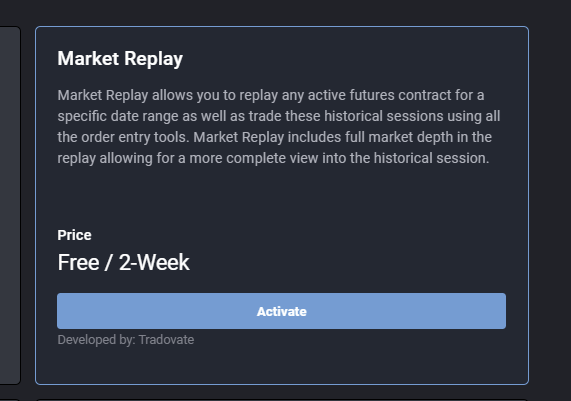 If you simply want to activate the 2 week trial subscription, pressing activate is all you need to do. Beyond the trial, you must choose a payment plan to continue using Market Replay.
To launch market replay, log in to Tradovate Trader. Then choose Access Market Replay.
You'll then need to fill in some parameters for your replay session.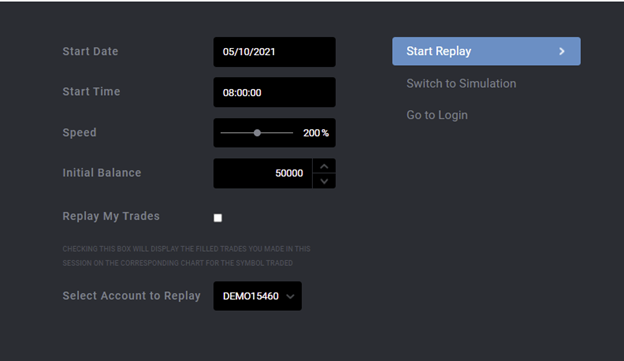 You can change the start date and time, the rate that time passes for the replay session, your initial balance for this session, and the account to use. Once you've selected your parameters, click the Start Replay button.
You will be navigated to the Trader application, except the date/time, account balance, and rate of time passage will all correspond to the parameters you selected. You can now simulate trades over this time period any way you wish an unlimited number of times with all of the Tradovate Trader tools at your disposal.