Tradovate Pulse
Pinching in from the top and bottom of the chart will condense the space between prices and make the candles shorter.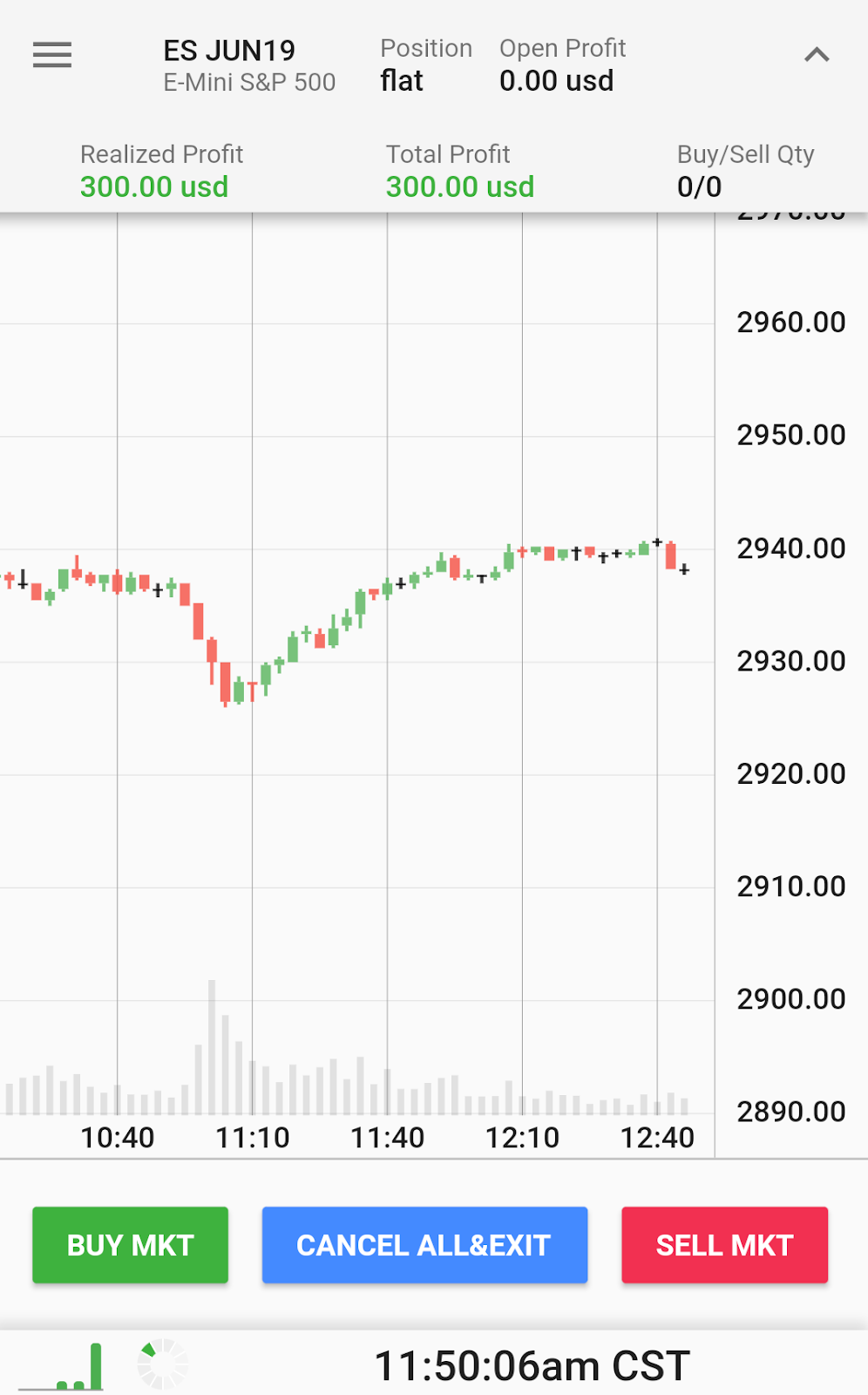 Pushing out will expand the space between prices, making the candles longer: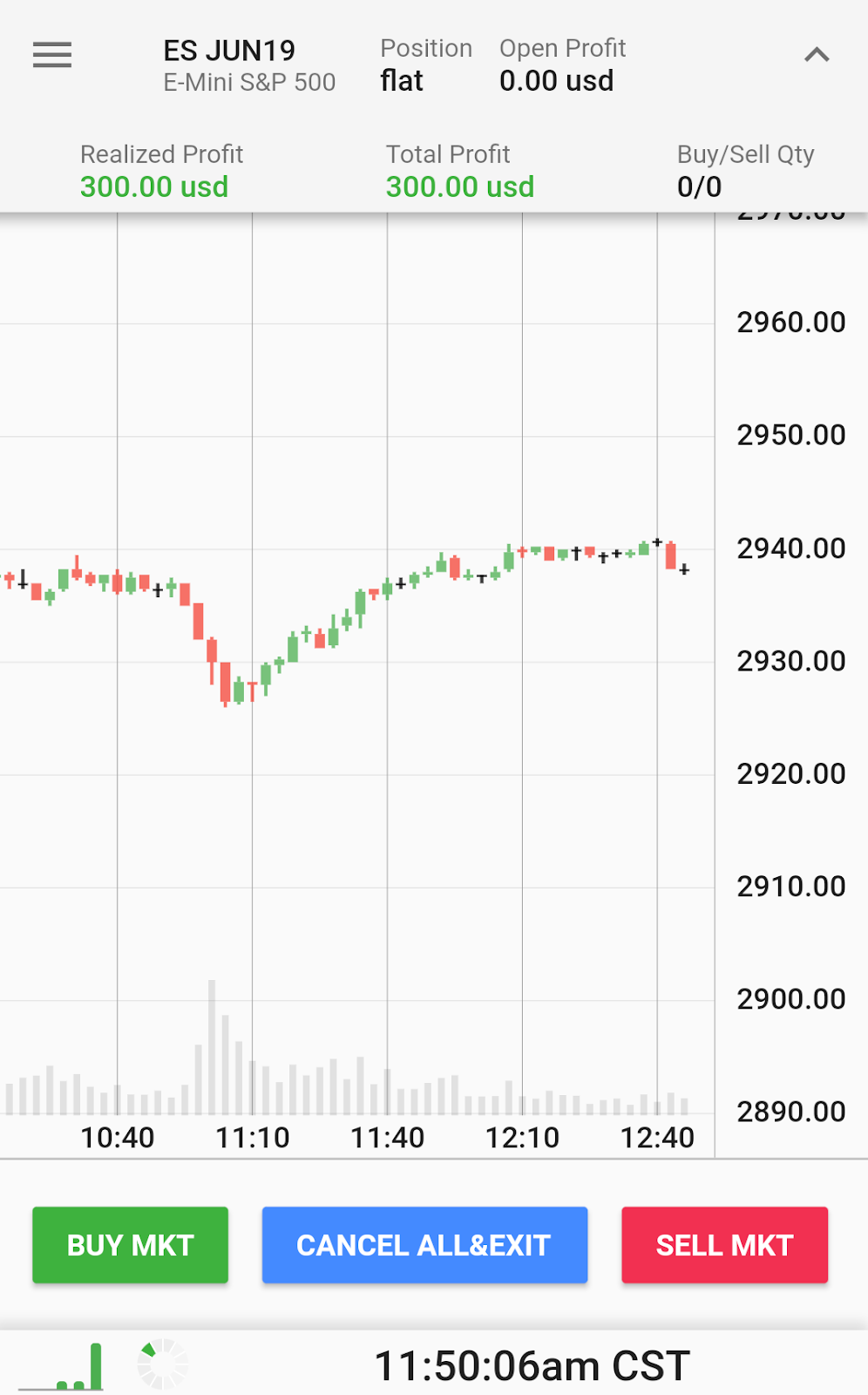 Dragging from left to right will load more history in the chart and intelligently rolls the bars into the next time frame as needed to best use the real estate of the chart.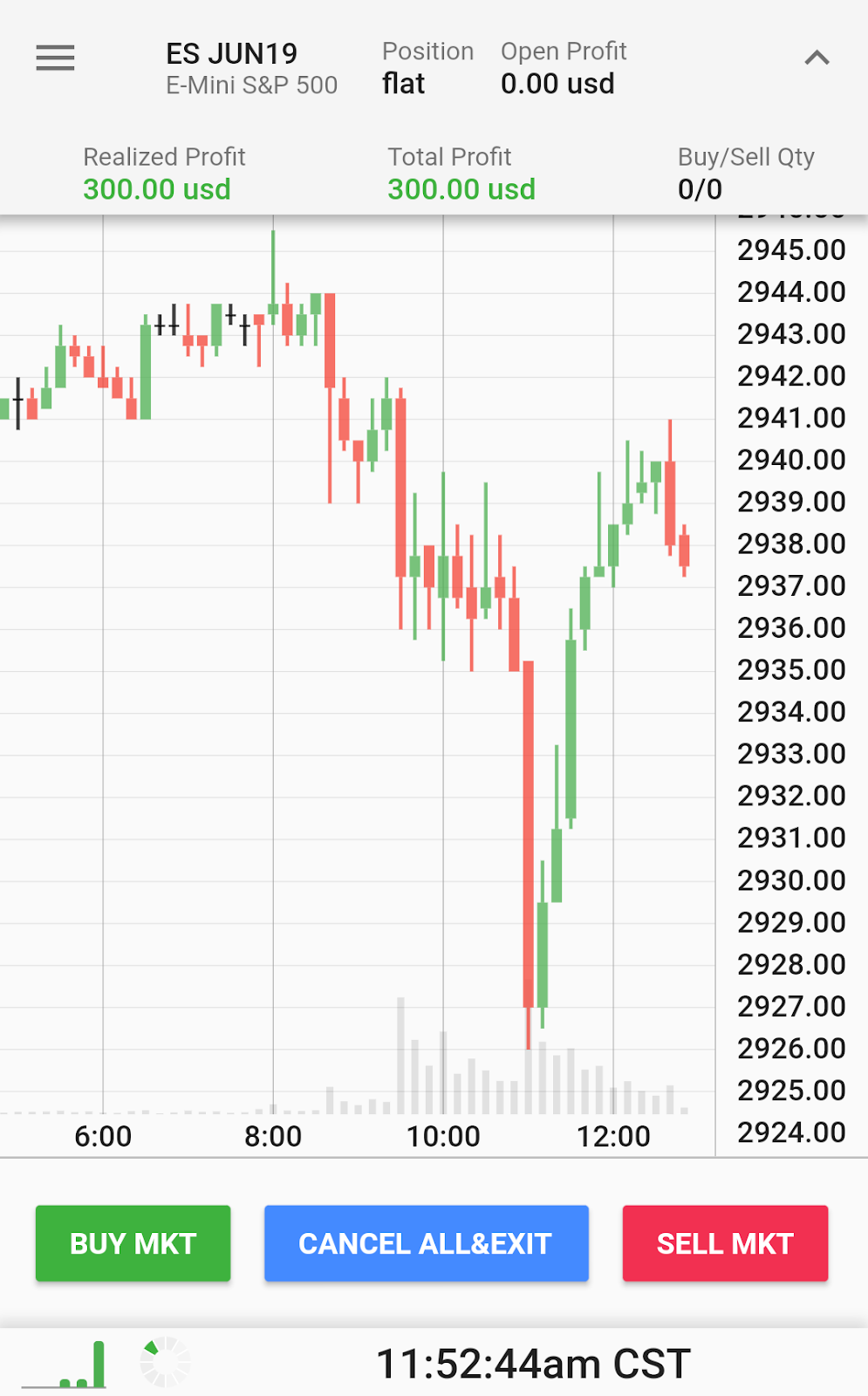 Dragging from the right to left will zoom into more recent price action and also change the time frame accordingly:
Tradovate Trader
You can zoom in and out the chart by using the pinch gesture: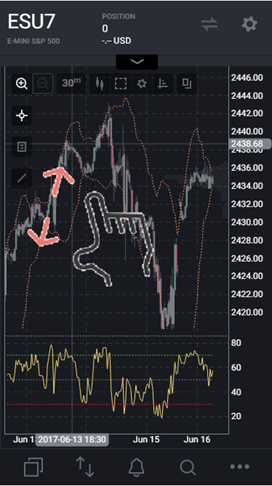 Double tapping the chart will allow you to zoom in incrementally:
Zooming in on a selected area of your choice is also possible First, click the (+) magnifying glass and then tap and hold in the chart at the corner of the selected area. Then tap and hold diagonally across to define the area you wish to zoom into. The chart will then zoom in and auto-fit:
You can undo the zoom by tapping the (-) magnifying glass button.
Double tapping the price axis will adjust the chart to show the high and low for that current zoom: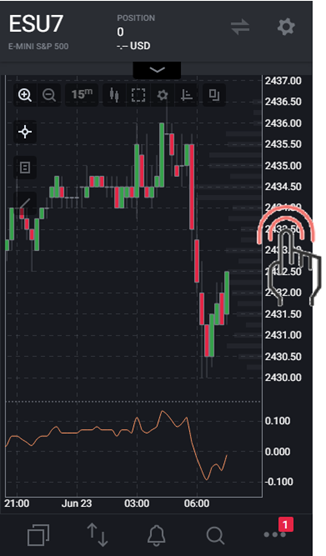 Moving around the chart can be done by swiping both horizontally and vertically: