Yes, you can hide your account number and balance by enabling Privacy Mode.
To do so, click the Application Settings icon in the upper right corner of the Trader App.
Navigate to the Security & Privacy tab. Then check the control to enable Privacy Mode.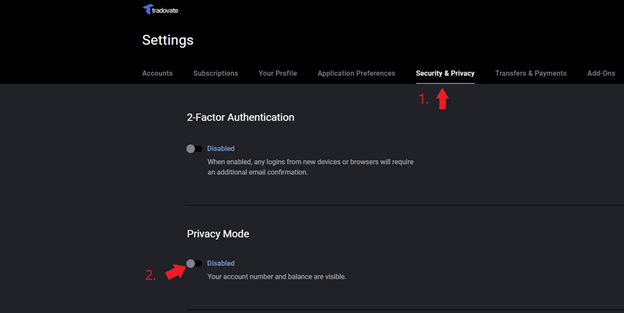 Please note that you will need to log off and log back on in order for these changes to take effect.