You can view a chart a number of ways. We will start from the beginning but your default layout should include a chart. If modifications have been made and you need to add a chart, you will click the "+" in the top left of the platform and then drag the Chart icon to wherever you would like to dock this (an area to itself, tabbed within a current module, etc.)

Once this module is docked where you want it, it will ask you what symbol you would like to view the chart for and you would simply type in a search term (symbol, name, partial name, exchange, etc) and our smart search tool will pull up any relevant products as you type.
Once you find the product you want to add, you can click on it and then click Select and the chart will populate with the default settings which you can then modify to your trading style.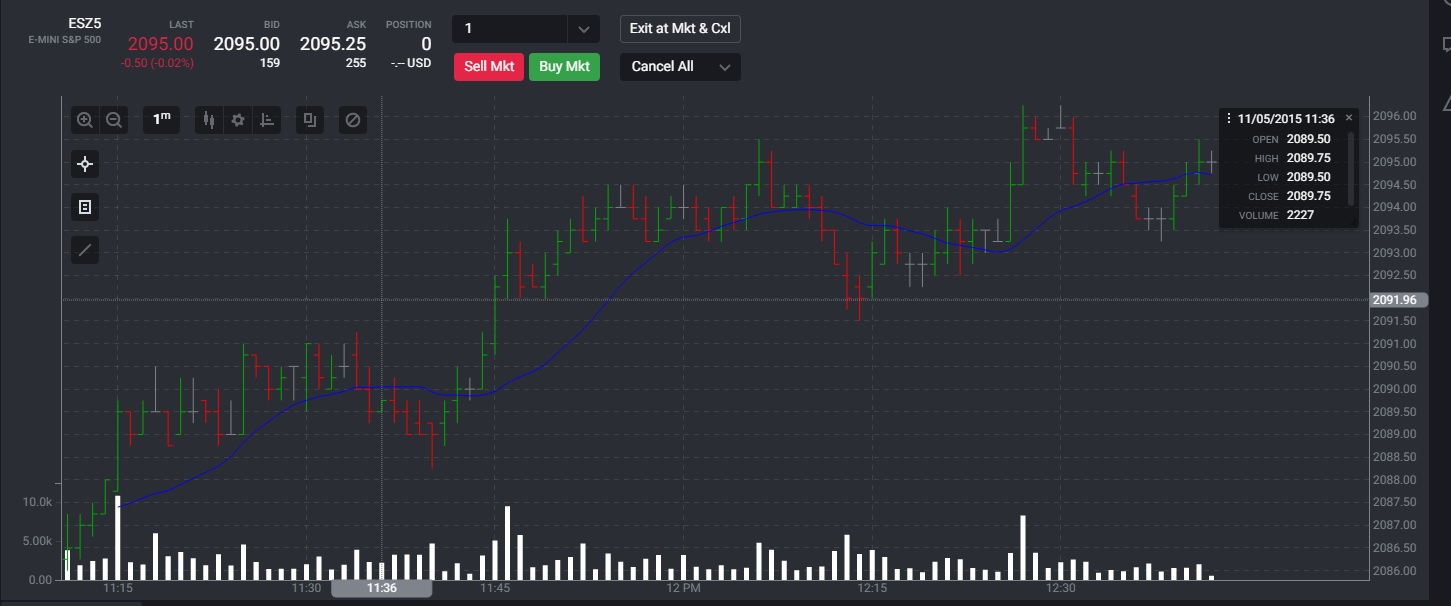 The second method of adding a chart is quotes is using the search bar at the top of the platform and as the product pulls up, you can hover your mouse over it to expand the menu and pull up specific modals or click and drag the Chart icon to add the chart to your layout: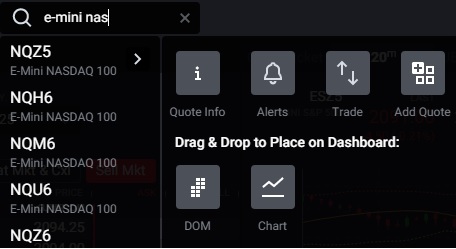 You can also right-click on a quote in your Quote Board to bring up the additional menu to pull up specific modals or click and drag the Chart icon to add the chart to your layout: