To modify the order flag settings in your DOM, locate the gear icon at the bottom of the DOM beside the Day/GTC toggle: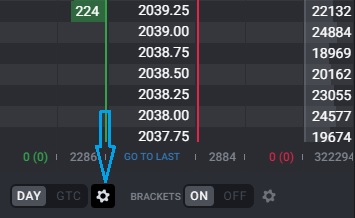 The order flag settings modal is opened and you can set the order types from Day orders to GTC (Good Till Cancel) orders as well as enable or disable time release options to send orders or cancel them at specific times in the future. These times can be set "at" a specific time and date in the future or "in" a certain number of hours/minutes/seconds from the current time.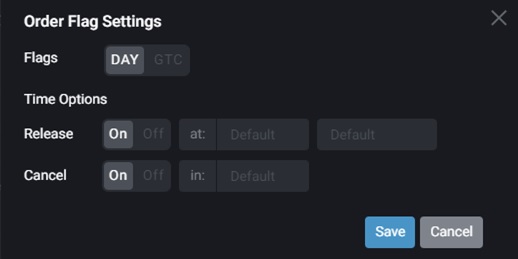 We also have a video of this on our YouTube channel and our Vimeo channel which can be helpful to view in action.